Our Services
Private Blood Test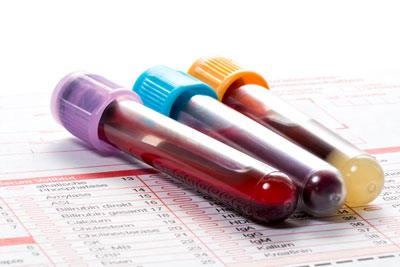 A private blood test can help address health concerns or if you are feeling particularly tired or run down.
Get peace of mind with our private Cheltenham blood testing service.
Are you worried about your health? Feeling particularly tired or run down but don't want to wait weeks for a doctor's appointment?
We offer a private blood testing service . This allows you to address your health concerns and get answers without needing to wait weeks for a doctor's appointment. It's quick, efficient and trustworthy.
Charlton Pharmacy's blood test service includes information and advice on our range of tests during your appointment. Our blood testing programme includes screenings for Allergy, Thyroid, Diabetes, Cholesterol, Iron, Liver Function, Kidney Function, and a range of general health tests.
Visit our pharmacy, give us a ring or e-mail to find out more.
Whatever your health concern is, we offer the private blood test you need. This includes (but is not limited to) the following:
• Haematology profiles: including full blood count, B12/Folate and Anaemia profile.
• Diabetes Risk
• Essential health profiles: including Well Man and Well Woman.
• Hormone profiles: including cortisol, oestrogen, FSH (menopause) and thyroid function.
• Cardiovascular risk: including cholesterol, triglycerides, HDL cholesterol and LDL cholesterol.
• Male profiles: including Erectile Dysfunction and prostate screen.
• Female profiles: including Female Hormone Profile, pregnancy test and FSH (menopause).
• Immunity profiles: including chickenpox, Hepatitis B, rubella, mumps and measles.
• Cholesterol checks
• Allergy profiles: including cow's milk, eggs, soy, peanut, grass, dust mite, latex, fish.
If you cannot see what you need above, then please contact us as we may be able to help
We offer kits that can be done at home or if you would prefer someone to take a blood sample, we can also offer this as well.
The private blood tests are for those over the age of 18 only.
Prices vary per blood test.
Please call to find out more
Location
39 Lyefield Rd W
Charlton Kings
Cheltenham
GL53 8EZ, UK
Store Hours
M-F: 9am - 1pm
& 2:15pm – 6pm
Sat: 9am - 1pm
Sun: Closed