-15%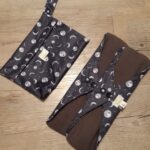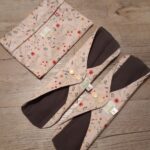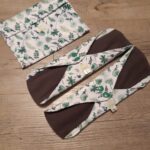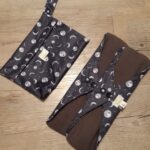 Baba & Boo Reusable Large Sanitary Kit – Two Pads and Bag
Around 2.5 million tampons, 1.4 million pads and 700,000 panty liners are flushed every single day here in the UK!
Reusable sanitary pads are a bit like reusable wipes – once you've tried them you'll wish you'd swapped earlier.
Available in Wildflower, Moons or Plants print. Please state you preference in the comments box at the checkout.
Description
These cloth sanitary pads (often called CSP) are made with a top layer of comfortable, super-soft bamboo charcoal fleece which sits closest to your body. There's an absorbent inner layer and a hidden waterproof layer that's made from the same breathable PUL which makes the Baba & Boo nappies so popular.
The poppers mean your pads stay firmly in place so that slips and leaks are a thing of the past.
The large pad is 26x18cm. It's perfect for heavier days and night time. Simply choose which design you prefer!
This set includes a matching waterproof bag – perfect for storing your reusable pads while you're out and about. The bag measures 13x18cm and will hold two large pads (or three medium).