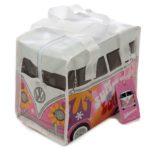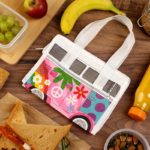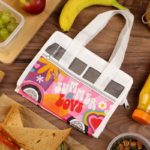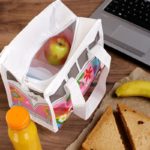 Reusable Lunch Bag Volkswagen VW T1 Summer Love (RPET Recycled Plastic Bottles)
£3.99
Volkswagen VW T1 Summer Love RPET Recycled Plastic Bottles Reusable Lunch Bag.
This is a fun reusable lunch bag ideal for children and grown-ups to carry everyday lunch items to school or work.
Take a look at some other similar items here.
In stock
Description
rPET is recycled polyethylene terephthalate. It is made of recycled PET that can come from either Post-consumer or Post-Industrial sources.
Material: Recycled Plastic Bottles (RPET 140gsm) and Polypropylene Webbing Handles
Recycled: Yes
Recyclable: Yes
Dimensions: Height 16cm Width 21cm Depth 12cm
Product Information: This is a lunch bag only and does not have any foam lining like our cool bag range.