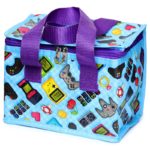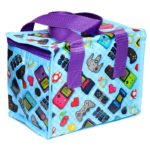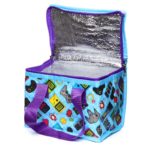 Reusable Woven Lunch Bag Next Gen Game Over
£4.49
Earn 8 points upon purchasing this product.
Reusable Woven Lunch Cool Bag Next Gen Game Over.
This is a fun reusable lunch bag ideal for children and grown-ups to carry everyday lunch items to school or work.
Take a look at some other similar items here.
In stock
Description
Woven Cool Bag Lunch Bag – Next Gen Game Over
Material: Polypropylene, Foil and EPE Foam Cool Bag with Polyproylene Webbing Handles.
Product Information: Foil and foam lined to keep items cool for longer. Zip up with 2 strong carry handles. Can hold 6 normal sized drinks cans.
Dimensions: Height 16cm Width 21cm Depth 14cm
Earn 10 points by reviewing this product.