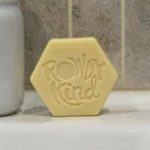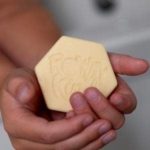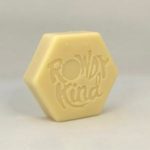 Rowdy Kind – Coco-Nutty Skin Balm
£9.99
70g
The fun times don't have to end with tub time. After cleansing with our Hair & Everywhere bars, run our Coco-Nutty Skin Balm over kids' dry skin and massage in all that nourishing coconut oil and cocoa butter. Even though they're growing up crazy fast, keep their skin baby soft.
In stock
Description
Ingredients
Cocos Nucifera (Coconut) Oil, Theobroma Cocao Seed Butter (Cocoa Butter), Stearic Acid, Euphorbia cerifera cera (Candelilla Wax), Parfum
How to use
Moisturising without a big blob of cream seems impossible right? Wrong!  It's easy and mess free.  Just take the skin balm in your hand and rub it along the desired patch of skin (one or two passes should do it) the skin and friction naturally melts the bar just enough to leave just enough behind on the skin, then simply massage in with your hands.  TA DA!  Smooth as a baby's bottom.
How do you store it?
Store your moisturiser in a nice dry place between uses, either on a shelf or in our Rowdy Kind tin!
Are there any allergens?
NO – we are beyond proud to say our moisturiser bar is 100% allergen free!