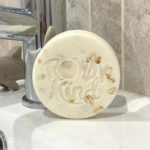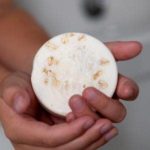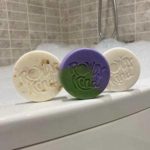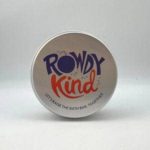 Rowdy Kind – Oat of Control Hair & Everywhere Bar
£9.99
85G
From climbing to cuddling, being a kid is a contact sport. Tackle extra-stubborn dirt with our Oat of Control Hair & Everywhere Bar — getting them lemony clean from hair to heels, with exfoliating oats to scrub off extra-tough grime and nourishing, gentle oat silk that gets growing skin glowing!
In stock
Description
Ingredients
Sodium coco isethionate, Stearic Acid, Cocamidopropyl Betaine, Theobroma Cocao Seed Butter (Cocoa Butter), Glycerin, Avena Sativa Bran, Parfum, Benzyl alcohol, Avena Sativa Kernel Flour (Oat Silk), Dehydroacetic Acid.
How do I use a bar on my kids' hair?
SUPER easy – but don't take our word for it, we have a video 😊 .  Have a look HERE.
How do you recommend I use the bars?
The great thing about the bars is you actually can just hand it over to your kid (unlike a liquid where there's always that risk it's all going to disappear down the drain!!).  If you want detailed info on how you can use it, have a look HERE.
What makes the bars suitable for kids' skin?
Because kids' skin is thinner and less oily than adult skin, we've created a bar that won't disrupt the skin's natural barriers.  That's why our bars are using the most gentle of cleansers, coupled with cocoa butter to moisturise skin.   In addition, we've chosen ingredients that will maintain a neutral pH – about 6.  Water in the UK is 7-8, skin is 5.5-6.6.  So our bars are matching your kids' skin as much as possible.
What age is this bar suitable from?
This bar is suitable from 1+
Are the bars tear-free? 
Well, we've done our best to get as close as possible.  There isn't an agreed test for tear-free (that we know of!).  Most products that are "tear free" make this claim based on the pH of their products being neutral (which we are).  In addition we find that due to lower water content our foam drips down the face less, so its less likely to get in eyes.
What allergens are in the bar?
There is one, which is from the preservative.  It's called Benzyl Alcohol.  It's a very rare allergy, so we decided on balance that it was better to have a bar we know will always be great to use, than be 100% allergen free.
Is there Palm Oil in the bars?  
NO!  We are super proud of this as it was super hard to do!  Every ingredient in our Hair & Everywhere bars is palm free!
Are the bars vegan and cruelty free?  
YES!  Every ingredient in our Hair & Everywhere Bars is vegan 😊 .  All ingredients are sourced in the UK from UK suppliers and therefore there is no animal testing involved.
Why are they not certified as Palm Free/Vegan etc.?
Certification takes time, so rather than make you wait for our bars we wanted to put them out in the world, and then work on certifications.
What does it mean when you say the bar = two bottles?
We know there's as much Active Ingredient in our bars as two 250ml bottles of shampoo.  We know this because we commissioned a study, from a scientist, to check.  So our claim isn't based on whether we used the bar x many times… it's a scientific FACT!
What does it mean when you say the bar has no sufates, parabens or PEGs?
We were very careful to select ingredients that we know our customers would want, and screen for ingredients they don't want.  That meant making bars that were sulfate, paraben and PEG free.