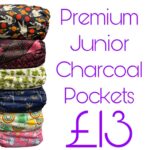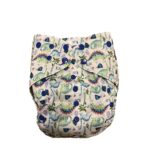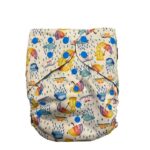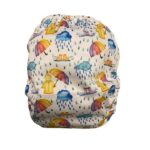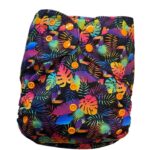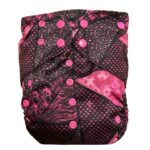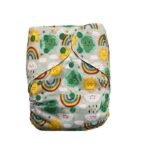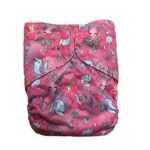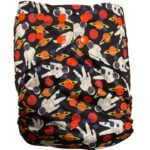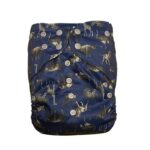 Description
They have a water resistant, breathable PUL outer layer with a charcoal micro-fleece inner/lining, creating a large opening pocket for your choice of absorbent inserts. The generous pocket opening allows for easy insert removal.

The charcoal micro-fleece used for these nappies has been impregnated with nano-particles of charcoal derived from bamboo during manufacture. Charcoal absorbs smells and reduces acidity, thus reducing nappy rash, whilst having the added bonus of not showing staining.

All our charcoal Pocket nappies have a double gusset for maximum containment and fasten with a double row of snaps.

Rise snaps on the front easily adjust the size to grow with your child. All with colour co-ordinating snaps.

We do advise you wash Charcoal separately on first wash.