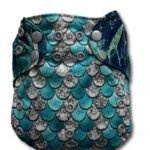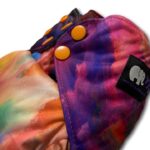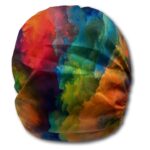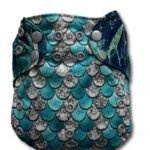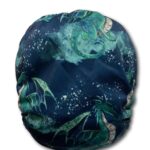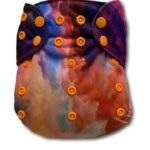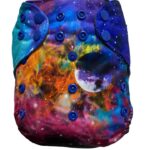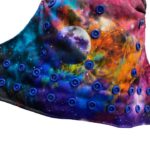 TJs Premium Positioned Charcoal Pocket Nappy – Various
£12.50
These are premium 'birth to potty' charcoal pocket nappies which fit from approx 10lb to 35lb.
They come with a 4 layer hemp insert.
These are positional prints so every nappy will have the same lovely placement. They also have matching colour snaps to the pattern.
On the first couple of washes we advise washing separately.
Please note: due to a small printing error the Mermaid World has been reduced to £7.50 whilst stock lasts.
Description
Our Charcoal Pocket nappies have a double gusset for maximum containment & fasten with a double row of poppers. Rise snaps on the front easily adjust the size to grow with your child and the generous pocket opening allows easy insert removal.
They have a water resistant, breathable outer layer with a charcoal microfleece inner/lining, creating a large opening pocket for absorbent inserts to suit.
The charcoal microfleece used for these nappies has been impregnated with nanoparticles of charcoal derived from bamboo during manufacture. Charcoal absorbs smells and reduces acidity, as well as having the advantage of not showing staining.
Charcoal reduces acidity thus reducing nappy rash and smells, whilst having the added bonus of not showing staining.