-30%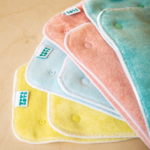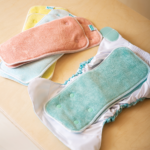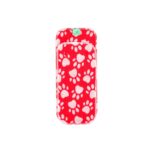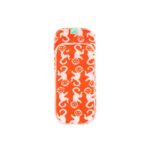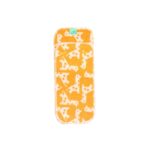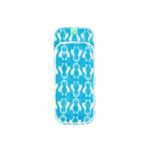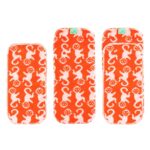 TotsBots Bamboozle Pad
£6.29 – £6.74
Our simply brilliant 3-in-1 absorbent pads to be used as part of our Bambozzle nappy system:
Made up of two pads (light and medium) that can be used separately or popped together for flexible absorbency and fit.
Slim fit and fast drying, use day or night.
For light wetters: Use the smaller pad for newborns during the day
For medium wetters: Use the larger pad for newborns at night and during the day once baby needs it
For heavy wetters: Pop both small and large pads back together for maximum absorbency once baby is doing power wees.
Time to change? Pop in a new pad and re-use the wrap
Pads are made from gorgeously soft bamboo with a touch of microfibre for fast drying.
Description
Our Bamboozle pads are cleverly designed to be used for light, medium or heavy wetters. 1 set, 2 pads, used 3 ways. Use the smaller pad for light, larger pad for medium, and both together for heavy wetters.
Pop your pads into our waterproof  Bamboozle wrap for an economical nappy system. Wraps can be used for up to 4 consecutive changes, so all you need to do is switch out the wet pads for dry ones and off you go. Great for day-time and on compact when you're out and about.
Contents: 1 x set of Pads (2 pads).
Small pad can hold 210ml
Big pad can hold 270ml
Both pads used simultaneously holds up to 480ml
Oekotex-100 certified – no harmful chemicals next to your babies skin