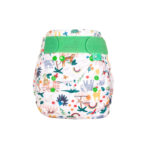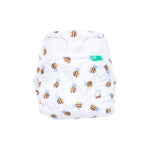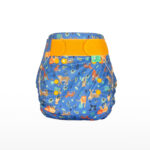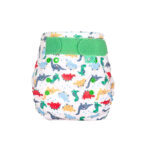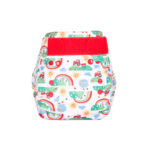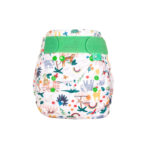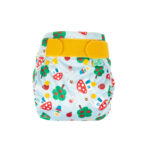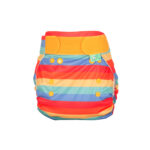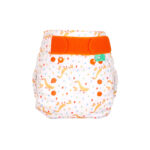 TotsBots Peenut Wrap – Frugi Prints – Size 2
This brilliant nappy system will last the night no problem and it's easy to see why the Bamboozle nappy won Best Reusable Nappy in the Mother & Baby Awards 5 years in a row, it's bombproof, super absorbent and gorgeously soft next to your baby's delicate skin. Use with our waterproof PeeNut Wrap for award winning performance!
Slim fitting and stretchy giving a fabulous fit every time
Adjustable poppers to allow the nappy to grow with your baby
Size 2 which fits most from 'birth to potty' (8-35lbs)
Stays softer longer- great for hard water areas
Oekotex certified – no harmful chemicals next to your babies skin
£12.99
Description
A simply brilliant two-piece reusable nappy system. Use this waterproof wrap with the PeeNut 3-in-1 absorbent pad or the Bamboozle Stretch night-nappy.
Using the wrap with the PeeNut absorbent pads: A cost-effective day-time system, as you don't need to change your PeeNut wrap every time, each PeeNut wrap can be used for 3-5 consecutive changes. Simply remove wet pad (s), wipe down your wrap and pop in a clean pad (s). This makes for a super economical nappy system.
Using your wrap with our Bamboozle Stretch: Most popular for night-time, simply pop the waterproof PeeNut wrap over your absorbent bamboo nappy and it's an uninterrupted sleep for you and a sound night sleep for baby.
Plastic is fantastic at TotsBots as we're the first reusable nappy company in the world to make 100% of our waterproof fabric out of recycled plastic bottles, repurposing waste that was destined for landfill and turning it into something wonderful. Now you can reduce, reuse and recycle with TotsBots.
Size 2 fits from 'birth to potty' 9-35lbs.​