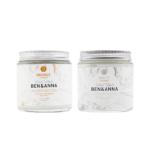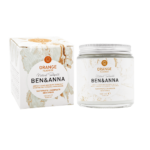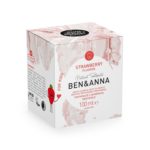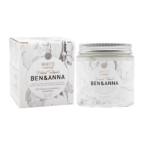 Ben & Anna Natural Toothpaste – various
£8.95
Orange Toothpaste with Fluoride: A household favourite; the fruity but still mild flavour that provides care for the whole family. Chamomile and Aloe Vera protect teeth against decay and bad breath for the whole day. (100ml).
White Toothpaste with Fluoride: Our whitening toothpaste is a powerhouse in the fight against discolouration. Pineapple enzyme helps whiten your teeth gently while sage adds an extra portion of vitamin A and antioxidants, providing a reliable protective shield against tooth decay and free radicals. (100ml).
Kids Strawberry Toothpaste with Fluoride: Adding to our ever-popular toothpaste range with a natural children's toothpaste in strawberry flavour. The fruity-fresh flavour is gently effective for teeth cleaning and refreshing for the breath and taste (100ml).
Description
Brushing your teeth in harmony with nature. Natural tooth care in a glass – 100% ingredients of natural origin.