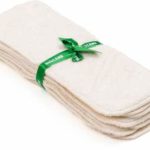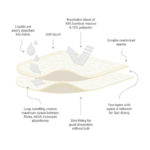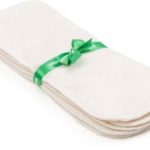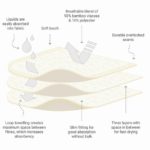 Little Lamb Bamboo Booster – various
£14.50 – £18.70
An essential accessory for anyone using reusable nappies to help increase the absorbancy.
Place one or two of these double or triple layer bamboo boosters between the nappy and the wrap to extend the absorption capability.
Ideal for night time or long car journeys especially if you have a heavy wetter.
Made from Oeko-tex 100 certificated bamboo yarn.
Double thickness sold in packs of 10. 
Triple thickness sold in packs of 5.
Description
An essential accessory for anyone using reusable nappies to help increase the absorbancy.
Place one or two of these bamboo boosters between the nappy and the wrap to extend the absorption capability.
Ideal for night time or long car journeys especially if you have a heavy wetter.
Made from Oeko-tex 100 certificated bamboo yarn.
Size 1 are approximately 10 x 30cm
Size 2 are approximately 13 x 33cm