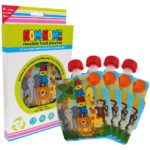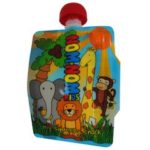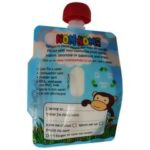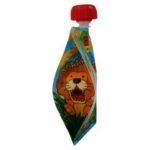 Nom Nom Kids Reusable Food Pouches – 140ml (pack of 4)
£10.00
Packaged in an eco-friendly card box our Reusable food pouch 4 packs are a great purchase for your own little ones or as a present for friends and family.
Each reusable pouch holds up to 140ml/4.5oz of thick liquid food (i.e. purees, yogurts, puddings). This size is perfect for baby weaning and toddler snacks.
Each pouch opens from the side to allow easy filling and sealing.
Description
All our products are:
BPA, Phthalate & PVC Free
Easy Clean
Easy Fill
Freezer Safe
Dishwasher Safe
Dimensions excluding spout = 108mm x 140mm
Dimensions including spout = 108mm x 165mm