-20%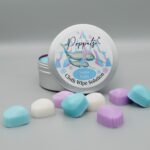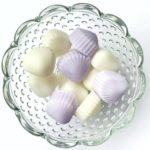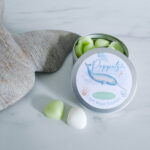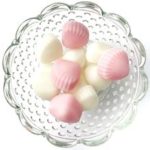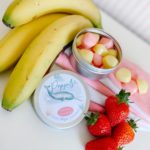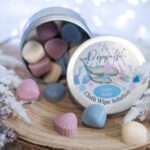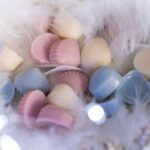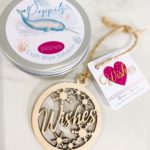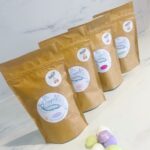 Poppets Cloth Wipe Solution
£2.85 – £12.00
Earn 5 - 24 points upon purchasing this product.
A brand new Eco Friendly cloth wipe solution, designed to make using cloth wipes simple and enjoyable.
Available in:
Poppets Original
Sugar Crush
Natural
Summer Smoothie
Wishes (with free wooden decoration for a limited period).
Each box of Poppets contains 20 'all-in-one' eco friendly pods made with our special blend of shea butter and coconut oil that makes a beautiful, heavenly scented cloth wipe solution to leave your wipes luxuriously soft and smelling divine.
Sample pack of 4 poppets also available.
 
We have gone to great efforts to make a luxury eco product using natural ingredients that are SLS, paraben, palm oil and cruelty free with allergen free fragrance.
Everything that you received is 100% biodegradable, recyclable and where possible recycled materials have been used.
It's the easiest way to make up wipes.
Poppets Original – A fresh, clean heavenly fragrance with calming chamomile and lavender in a soft lilac and white colour.
Sugar Crush – A sweet, rich, fruity fragrance with sweet vanilla and cherry almond in a soft pink and white colour.
Natural – Fragrance and colour free.
Our new fruity Limited Edition Poppets Cloth Wipe Solution 'Summer Smoothie'!
These Poppets are scented with a smooth and yummy blend of fresh ripe strawberries and sweet, sweet banana to make your wipes smell fruity fresh as well as keeping them super soft – Each pack comes with 10 red strawberry shells and 10 soft yellow banana shells so you can mix as you please or use separately – all in our brand new sleek & shiny tins!
Ingredients
Glycerin, Butyrospermum Parkii (Shea Butter), Aqua, Sodium Stearate, Sorbitol, Sodium Oleate, Cocus Nucifera (Coconut Oil), Sodium Laurate, Sodium Myristate, Sodium Chloride, Sodium Citrate, Titanium Dioxide, Parfume, Colour (Variable on product)
Description
How to use Poppets
You will need

A clean sealable tub to fill with your chosen wipes, cloth wipes, a measuring jug and spoon, and a kettle of freshly boiled water.

Pop a Poppet into your jug

One Poppet will make upto a maximum of 1 litre of lightly fragranced solution and will dampen approximately 25-30 wipes. You may only need half that amount for less wipes, and one Poppet is still fine to use. It is all personal choice on how strong you would like the solution to be. Some use half, one or two Poppets – whatever you choose is fine. As the water is sterile, your wipes will stay fresh for up to 5 days.

Wait and Stir

Let Poppets dissolve for 30 seconds or so in the water then stir well. As they are full of wonderful natural oils they will melt easily, turning the water into a beautful milky solution.

And Pour

Lay your wipes in your tub so they are nice and easy to remove. Then simply pour the silky solution over the wipes until they are all damp. Ideally you don't want the wipes to be too wet, but just wet enough for the job. Any left over solution you may have could always be put into a spray bottle once cooled, for use when out and about.

Ready to go!

Once cooled you will have a batch of wipes ready for however many days you have planned for. Some like to make up daily, others every 2-3 days. It's about whatever works for you.
Earn 10 points by reviewing this product.