-25%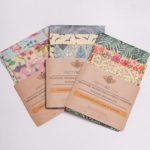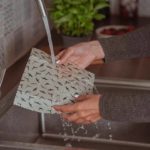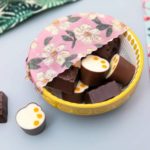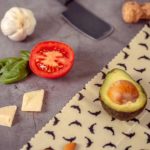 Pretty Bee Fresh – Beeswax Wrap Kitchen Pack
Pretty Bee Fresh Kitchen Pack is perfect for wrapping slightly larger things in your kitchen. From sandwiches, to veg, cheese or covering bigger bowls. The pack contains 3 Wraps in different sizes: Small, Medium and Large.
Introductory offer of 25% off RRP for a limited time only!
Description
Small Wrap
The small sized wrap is ideal to cover cheese, smaller bowl or any leftover fruit & veg.  (20cm x 20cm)
Medium Wrap
With the medium sized wrap you can easily wrap your lunch or cover any bigger open bowls. Or simply transform it into a little pouch for tomatoes or herbs.   (27cmx27cm)
Large Wrap
The Large wrap is perfect to cover half a loaf of bread or bigger bowls. It's also great for any larger sandiwches or to cover a tray. (37cm x 27cm)
CARING FOR YOUR WRAP
Simply wash wraps in cold water. Let them dry over a kitchen rack and reuse for up to one year.
Do not use in high temperatures and keep away from open flames. Not suitable for use in the microwave or the oven. Wraps cannot be cleaned in a washing machine or dishwasher. Do not dry over a heater. Not suitable for wrapping around warm bowls/containers.
You can refresh your wraps every few months in the oven. Simply place the wrap on a tray over parchment paper and put in an over set at 100 degrees for just 2 minutes. They will be very hot when they come out, so be cautious…take one edge and gently wave in the air to dry. After a few seconds, they'll be as good as new. Loving your wraps like this, will allow them to work perfectly for one year!
HOW TO WRAP
Wrap and fold around any food or bowls using the warmth of your hands to create a breathable seal. Due to the natural anticaterial properties of the bees wax, jojoba oil and pine resin, your food will be kept fresh for longer.
Do not use with raw meat or raw fish.
Suitable for fridge and freezer.
Simply store them in a dry place and enjoy reusing them over and over again.